What To Know About Getting a Tax Refund
Last updated on

January 29, 2020
Is your tax refund slow in arriving in your mailbox or bank account? One of these may be the culprit.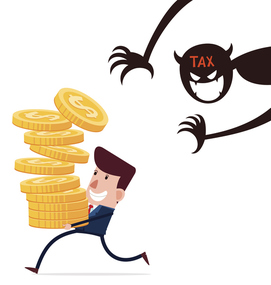 In a recent statement, the IRS noted that most taxpayers are issued refunds by the IRS in fewer than 21 days. If yours takes a bit longer, here are six things that may be affecting the timing of your refund:
Security reviews—The IRS and its partners continue to strengthen security reviews to help protect against identity theft and refund fraud. Your tax return may be receiving additional review, which makes processing your refund take a bit longer.
Errors—It can take longer for the IRS to process a tax return that has errors. Fortunately, electronic filing has reduced the number of errors, which are more common in paper returns.
Incomplete returns—Here again, electronic returns make the most sense. It takes longer to process an incomplete return. The IRS contacts a taxpayer by mail when more info is needed to process the return.
Earned income tax credit or additional child tax credit—If you claim the earned income tax credit (EITC) or additional child tax credit (ACTC) before mid-February, the IRS cannot issue refunds as quickly as others. The law requires the IRS to hold the entire refund. This includes the portion of the refund not associated with EITC or ACTC.
Your bank or other financial institutions may not post your refund immediately—It can take time for banks or other financial institutions to post a refund to a taxpayer's account.
Refund checks by mail—It can take even longer for a taxpayer to receive a refund check by mail. Direct deposit is a better bet.
The IRS Explains
In an unusually poetic statement, the IRS explains that "tax returns, like snowflakes and thumbprints, are unique and individual. So too, is each taxpayer's refund." So keep this in mind. Fortunately, you can track your refund status online by entering your Social Security number and other key information.
KRSCPAS.com is accessible from your mobile device and is loaded with tax guides, blogs, and other resources to help you succeed. Check it out today!