Updated Coronavirus-Related Child Care Leave Guidance
Last updated on

May 25, 2022
New Q&As from the Dept of Labor shed light on unemployment assistance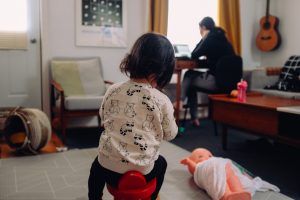 The Department of Labor (DOL) issued new questions and answers related to new school schedules and paid leave under the Families First Coronavirus Response Act (FFCRA). Additionally, the DOL released a letter on expanded unemployment eligibility under the Pandemic Unemployment Assistance provisions.
Both are intended to provide guidance as to when employees may be entitled to leave or unemployment benefits as schools begin to reopen with various combinations of in-person and distance learning.
Some schools are alternating in-person and distance learning days with students only allowed to attend in-person classes on their allotted days. Parents are eligible to take paid leave on days when their child is required to engage in remote learning, so long as the parent actually needs the leave for child care purposes and is the only suitable person available. A person who is not receiving paid-leave benefits may be eligible for Pandemic Unemployment Assistance if he or she is "unable or unavailable to work" due to child care needs while a school is operating online or in a hybrid format.
In some districts, parents can choose to have their children only attend school via distance-learning out of concern that their child will contract COVID-19. In this scenario, employees are not eligible for FFCRA leave or unemployment benefits because they made the choice to keep their children home. Employees may be eligible for leave under certain federal or state laws if their child is immunocompromised or otherwise at a greater risk of serious illness and therefore can't attend in-person classes. Employees may also be eligible for paid leave to care for a child who has been ordered to quarantine or self-isolate.
Tap our Coronavirus Resources
Please contact us if you have any questions, concerns, or need advisement during this unprecedented time. You can also check our Coronavirus Resources Page for more updates.