Put the Real Estate Tax Guy on Your Team
Simon Filip, CPA, MST, MSPA, (a.k.a. The Real Estate Tax Guy) is a partner at KRS CPAs, where he leads the firm's real estate tax and accounting practice. As a real estate investor himself, he knows you need to have experts on your team who understand deferring your taxes and growing real estate holdings. A key member of your team should be a trusted accountant who provides a practical, independent view.
Work with a responsive real estate CPA
To prosper in real estate, you need to have more than a vision – you need a solid business plan. Taxes may be a significant portion of your annual cash expenditures without proper planning. Simon puts his extensive knowledge to work to help structure your holdings and operations in a tax-efficient manner. With his assistance, your real estate ventures will be structured to minimize taxes and retain your wealth.
The Real Estate Tax Guy's clients include developers, owners, brokers and agents, property managers, wholesalers, and investors in the New Jersey and New York metro area who rely on him to keep his pulse on market trends as well as for his expertise in:
Commercial and residential rental properties
Fix and flips
Foreign ownership
Umbrella Partnership Real Estate Investment Trusts (UPREITs)
Structures for real estate holdings
Zero cash flow deals
and more
Expert accounting and tax services
The Real Estate Tax Guy is backed by the KRS CPAs team. Paramus, New Jersey-based KRS CPAs, LLC is known in the industry and by clients for being responsive and following through for clients. The firm's goal is to make it as easy as possible for clients to get the advice and counsel they need allowing them to focus on living their lives and running their businesses successfully.
The firm's expertise includes family-owned businesses, health care, staffing, manufacturing, real estate, food & beverage, distribution, hedge funds, and employee benefit plan audits.
In addition, our background in litigation support allows us to work seamlessly with your attorneys on everything from real estate acquisitions to partner disputes.
Ready to learn more?
Could your business benefit from working with the Real Estate Tax Guy and his team? Schedule a complimentary consultation by calling 201.655.7411 or emailing [email protected].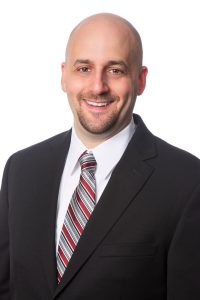 The Real Estate Tax Guy can help you structure real estate operations and investments in a tax efficient manner.
Real estate tax and accounting services include:
Acquisition and disposition analysis
Cash flow analysis
1031 "like-kind" exchange structuring
Structure for real estate holdings and entity selection
Estate and gift tax planning involving real estate assets
Litigation support for transactions and dispute resolution
Coordination with component depreciation and cost segregation experts