The Importance of Working Capital for Staffing Companies
Last updated on

November 06, 2018
A snapshot of short-term liquidity
Working capital is a key financial concept for business owners when evaluating the overall health of operations. It reveals a snapshot of the company's short-term liquidity position.
The working capital computation is relatively simple:
Current Assets – Current Liabilities = Working Capital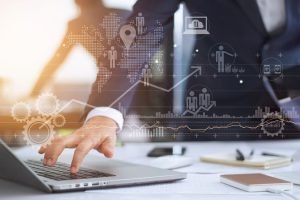 Current assets represent the most liquid items on the company's balance sheet. They consist mostly of cash, accounts receivable, and inventory.
Current liabilities represent debts the company will need to satisfy within 12 months or less.
How much working capital do owners need?
A company should have sufficient working capital on hand to pay all its bills for a year. The amount of working capital informs owners if they have the necessary resources to expand internally or they will need to turn to banks or outside services to raise capital to reach sufficient working capital levels. Having a large positive working capital balance allows the company to grow using funds that were generated internally instead of being liable to outside investors or banks.
One of the main advantages of looking at the working capital position of a company is being able to foresee potential financial difficulties that might arise. If there is insufficient working capital the Company may need to secure financing to meet its current financial obligations. For staffing companies, having positive working capital is imperative for the business to succeed.
Staffing companies and working capital
Staffing companies also need to look into the business cycle of the company to fully understand the importance of working capital. The operating cycle analyzes the accounts receivable, inventory, and accounts payable cycles in terms of days. In other words, accounts receivable is analyzed by the average number of days it takes to collect an account. Accounts payable are analyzed by the average number of days it takes to pay a supplier invoice.
The main goal for staffing companies is to have a high accounts receivable turnover ratio, which is net credit sales divided by average accounts receivable. Divide 365 by your ratio and that will reflect the number of days, on average, to collect receivables. A higher ratio and lower number of days means the company is efficient in collecting receivables. A strong performance ratio for staffing companies range from 11.4 to 16.0, with the number of days to collect balances between 23-32 days.
If receivables are not being collected in a timely manner then the agency has to generate the cash to fund payroll, employee benefits, and payroll taxes not only for placements but for its own employees as well.
Working capital has a direct impact on cash flow in a staffing agency. Since cash flow is the name of the game for all business owners, a good understanding of working capital is imperative to make s business venture successful.
We've got your back
At KRS, our CPAs can help you review your staffing company's working capital and put together a plan for improving your company's financial situation. Give us a call at 201.655.7411 or email Sean at sfaust@krscpas.com.