SBA Extends PPP Repayment to May 14
Last updated on

July 27, 2022
Guidance and new deadline for borrowers who requested PPP loans in the first funding round.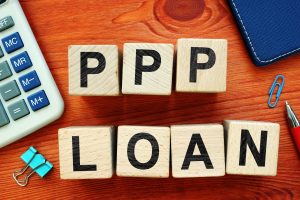 A few weeks ago, the SBA announced that borrowers should be prepared to demonstrate the basis for good faith certification in requesting a loan from the Paycheck Protection Program (PPP). Borrowers must take into account their current business activity and their ability to access other sources of liquidity sufficient to support their ongoing operations in a manner that is not significantly detrimental to the business.
Lenders may rely on a borrower's certification regarding the necessity of the loan request. Any borrower who applied for a PPP loan prior to the issuance of this guidance and repays the loan in full will be deemed by SBA to have made the required certification in good faith.
The SBA has extended the repayment deadline to May 14, 2020.
Borrowers do not need to apply for this extension. This extension will be promptly implemented through a revision to the SBA's interim final rule providing the safe harbor. SBA intends to provide additional guidance on how it will review the certification prior to May 14, 2020.
Visit the PPP FAQs page or KRS' Coronavirus Resources Page for additional information. KRS professionals are available and happy to assist with loan and grant applications. Please contact us if you have any questions, concerns, or need advisement during this unprecedented time