PPP Loan Forgiveness Not Reduced By Rejected Rehire Offers
Last updated on

July 27, 2022
Some good news for businesses receiving PPP loans.
If an employer offers to rehire an employee and the offer is declined, it will not have a negative effect on the Full Time Equivalent (FTE) reduction calculation for PPP loan forgiveness.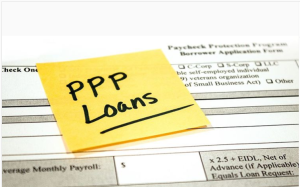 The employer must provide a written offer of rehire for the same salary/wages and number of hours the employee had prior to being laid off.
The employees rejection of the offer must be documented by the employer.
If an employee declines a rehire offer and does not do so in writing, the employer should send a certified letter or email confirming their understanding that the employee has refused the offer.
Employees should be made aware that they may forfeit eligibility for continued unemployment compensation if they reject offers of re-employment.
New Jersey employers should submit a BC-6 form to the NJ Department of Labor if an employee rejects a rehire offer.
Check out our Resources page
Visit the PPP FAQs page or KRS' Coronavirus Resources Page for additional information. KRS professionals are available and happy to assist with loan and grant applications. Please contact us if you have any questions, concerns, or need advisement during this unprecedented time