PPP Application Deadline Extended to May 31
Last updated on

February 25, 2022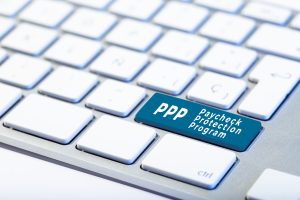 The PPP Extension Act of 2021 passed in the U.S. Senate yesterday and is expected to be signed into law by President Biden. The bill extends the Paycheck Protection Program (PPP) application deadline from March 31, 2021 to May 31, 2021. The bill will also provide the Small Business Administration (SBA) with an additional 30 days to process pending applications. It does not provide any additional funding for the current round of the PPP.
Small businesses, eligible nonprofit organizations, and certain other employers can apply for a first loan if they employ fewer than 500 employees. Businesses that received loans through the program last year may be able to receive a second loan if they:
–    Have no more than 300 employees.
–    Already received a first draw PPP loan and used the full amount only for authorized uses.
–    Can show at least a 25 percent reduction in gross receipts between comparable quarters in 2019 and 2020.
The SBA published an interim final rule (IFR) earlier this week which incorporates changes made to the PPP by the American Rescue Plan Act (ARPA). These changes apply to loans that are approved and loan forgiveness applications that are submitted on or after March 11, 2021. The IFR doesn't clarify a provision in the PPP borrower application form that requires businesses to certify compliance with Occupational Safety and Health Administration (OSHA) standards and regulations for the duration of the loan. Businesses must certify that they are "in compliance with the applicable OSHA requirements and will remain in compliance during the life of the [PPP] loan." The language implies that failure to follow OSHA rules could impact loan forgiveness eligibility, so borrowers should be particularly diligent in their compliance efforts.
KRS professionals are available and happy to assist with loan and grant applications. Visit the KRS Coronavirus Resources Page for additional information. Please contact us if you have any questions, concerns, or need advisement during this unprecedented time.