Paycheck Protection Flexibility Act Passes in Senate
Last updated on

June 28, 2022
The Senate passed the House's version of the Paycheck Protection Flexibility Act. The bill now goes to President Donald Trump, who is expected to sign it.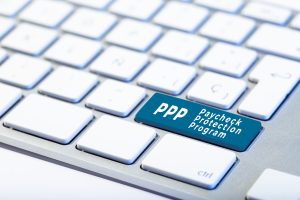 The Paycheck Protection Flexibility Act updates the regulations of the Paycheck Protection Program (PPP) as follows:
Current PPP borrowers can choose to extend the eight-week period to 24 weeks, or they may keep the original eight-week period. New PPP borrowers will have a 24-week covered period, but the covered period cannot extend beyond December 31, 2020.
The payroll expenditure requirement has been reduced from 75 percent to 60 percent of the loan, but borrowers must spend at least 60 percent on payroll or none of the loan will be forgiven. (Some senators have indicated that technical tweaks could be made to the bill to restore the sliding scale of forgiveness that was previously available.)
Borrowers can use the 24-week period to restore their workforce levels and wages to the pre pandemic levels required for full forgiveness. This must be done by December 31, 2020.
Borrowers can now receive full PPP loan forgiveness even if they don't fully restore their workforce. The new bill allows borrowers to adjust those calculations because they could not find qualified employees or were unable to restore business operations to February 15, 2020 levels due to COVID-19 related operating restrictions.
Borrowers now have five years to repay the loan instead of two. The interest rate remains at 1%.
Businesses that took a PPP loan are now able to delay payment of their payroll taxes, which was prohibited under the CARES Act.
The new bill allows for deferral of the payment of principal and interest until the date the lender receives the forgiveness amount from the SBA, which may be longer than the original six-month deferral under the CARES Act.
June 30, 2020 remains the deadline to apply for a PPP loan.
Let KRS assist you
KRS professionals are available and happy to assist with loan and grant applications. Visit the PPP FAQs page or KRS' Coronavirus Resources Page for additional information. Please contact us if you have any questions, concerns, or need advisement during this unprecedented time.