NJEDA Emergency Grant Program Phase 2 Opens June 9
Last updated on

June 28, 2022
Second phase 2 offers $45 million and larger grants
Applications for Phase 2 of the NJEDA Small Business Emergency Assistance Grant Program will be made available on Tuesday June 9th at 9 am. Phase 2, which has $45 million available, offers larger grants (up to $10,000) and expanded eligibility to New Jersey's small businesses, home-based businesses, sole proprietorships, and 501(c)(3), 501(c)(4), and 501(c)(7) nonprofit organizations.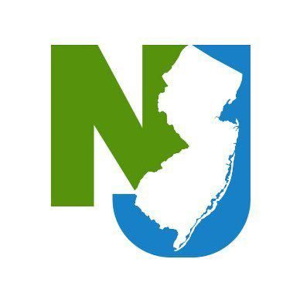 Businesses that applied in Phase 1 should submit new applications to be considered for Phase 2 if:
the business did not receive funding; or
the business received funding in Phase 1, but may be eligible for additional funding based on their number of employees.
Applicants should review the application form ahead of time and gather any necessary information in order to be among the first to submit. Applications will be processed on a first-come, first-served basis. Phase 1 of the program was over-enrolled within an hour of opening and a similar response is anticipated for Phase 2.
Phase 2 of the Grant Program includes the following:
Applicants cannot have more than 25 full-time employees, as reported on their most recent WR-30 filing with the New Jersey Department of Labor and Workforce Development.
$15 million of the available funds is reserved for applicants that are qualified businesses operating in Opportunity Zone-eligible census tracts.
Grant amounts will be calculated at $1,000 per full-time equivalent employee, with a maximum grant award of $10,000 (for applicants with 10 or more full-time employees).
Sole proprietorships and other entities with no full-time employees will be eligible for $1,000 grants.
Grant funds must be used for operating expenses, such as short-term, immediate payroll and working capital support. Grant funds cannot be used for capital expenditures, including construction.
Each grant applicant will be required to certify: it was in operation on February 15, 2020; it will make a best effort not to furlough or lay off any employees from the time of application through six months after the end of New Jersey's COVID-19 declared state of emergency; it has been negatively impacted by the declared state of emergency; and it has a material financial need that cannot be overcome without the grant of emergency relief funds.
Applicants must be registered to do business in New Jersey, must be in good standing with the New Jersey Department of Labor and Workforce Development, and cannot have any outstanding tax liabilities due to the State of New Jersey.
Applicants will be required to disclose any other funding received relating to COVID-19, including Small Business Administration loans and grants, forgivable portions of CARES Act Paycheck Protection Program loans, and federal Economic Injury Disaster grants.
Because Phase 2 funding comes from the federal CARES Act, additional eligibility requirements may apply.
Need assistance applying for NJEDA grant money?
KRS professionals are available and happy to assist with loan and grant applications. Visit the NJEDA's Guidance page or KRS' Coronavirus Resources Page for additional information. Please contact us if you have any questions, concerns, or need advisement during this unprecedented time