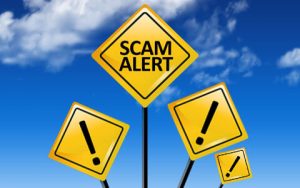 It seems the news reports more stories on tax scams every year. Scam artists impersonating Internal Revenue Service ("IRS") agents are known to manipulate their victims into handing over everything from sensitive information, money and even ITunes gift cards. Since October of 2013, the Treasury Inspector General for Tax Administration (TIGTA) received reports of 736,000 scam contacts. They also reported that approximately 4,550 victims lost at least $23 million due to illegal scams.
These criminals implement many tactics to scare their victims into immediately taking action. Some of the more common scams involve fraudsters demanding urgent payments of back taxes without the victim receiving prior correspondence, threatening to immediately freeze all of the victim's assets, and intimidating the victim with arrest. Some of these fraudsters are so slick they manipulate the caller ID to look like an official IRS number.
The IRS Billing and Collection Process
The IRS has standard procedures they follow when someone has not paid their taxes. Understanding this process will help prevent you from becoming a victim.
If you have a delinquent tax balance, the first step the IRS will take is they mail you a notice. The IRS will generate an amount due form what you reported on your tax return, including interest and penalties. If the balance due is not paid after the first notice, a federal tax lien may be created and attached to your assets. A federal tax lien is a legal claim against your property. Furthermore, they will send a second notice reflecting additional interest and penalties that have accrued.
If the outstanding balance has not been paid after the second notice due date has passed, the IRS will send additional notices until you receive a final notice. This final notice can come any time after the first notice. If you don't pay the amount due after the final notice due date, the collection process starts. The collections process can include the IRS imposing a federal tax levy (legal seizure of property) and/or applying future tax refunds to the total amount of taxes due. The IRS will not seize your assets without first going through the process stated above, sending you a Final Notice of Intent to Levy and a Notice of Your Right to a Hearing at least 30 days before they seize your assets.
Only a few number of exceptions exist when the IRS does not offer you a hearing 30 days before they seize your assets. However, the IRS will send you a letter explaining the seizure and will give you the right to appeal after the levy is issued. This whole process does not happen overnight. It can take many months from start to finish.
An IRS agent will never do the following:
Demand immediate payment over the phone or email
Require you to use a specific form of payment
Not allow you to ask any questions about your situation
Intimidate you with arrest
Threaten to seize all your assets without advance notice
What to Do When Scammers Call You
If you suspect that you are on the phone with a scammer, do not provide them with any information. Immediately terminate the phone call, call the IRS using the IRS website contact information 1-(800)-829-1040 (do not hit redial), and ask about the status of your account. You may also report the fraudulent call to TIGTA at 1-(800)-366-4484 and to the Federal Trade Commissions at FTC.gov.
If you have any questions, think you are the victim of a scam, need tax advice, or would like to discuss how to handle an outstanding balance with the IRS, please reach out to KRS CPAs at 1-(201)-655-7411.
Written by Zachary Adler