New Jersey Expands FLA with COVID-19 Protections
Last updated on

July 27, 2022
New law protects those caring for family member during coronavirus crisis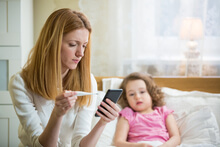 Governor Phil Murphy has signed legislation (S. 2374) to expand protections of the NJ Family Leave Act (FLA). The new law provides employees forced to take time off to care for a family member during the COVID-19 outbreak with up to 12 weeks of unpaid family leave in a 24-month period without losing their jobs.
Employees will be eligible for leave to care for a family member who has contracted COVID-19 and/or to provide care for their child if the child's school or place of care is closed in response to a public health emergency. The law takes effect immediately and is retroactive to March 25, 2020.
KRS continues to update our Coronavirus Resources Page. Please contact us if you have any questions, concerns, or need advisement during this unprecedented time.