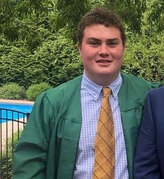 Meet the Newest Interns of KRS!
Last updated on

February 07, 2022
Here at KRS, we are more than grateful to welcome our new 2022 interns! Every year we are able to continue our internship program to young and growing minds! In 2022, we onboarded 3 new interns, take a moment to learn more about them! Here are some kind words from our interns: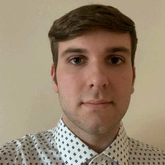 Hi, my name is Brandon Bonkowski! I am currently an accounting intern with KRS. I am enrolled at Ramapo College of New Jersey and majoring in accounting. The reason I chose accounting as my major is because being able to help people navigate their finances is something that I am very interested and passionate about. Throughout the course of my internship with KRS, I hope to gather the real world experience that is oftentimes difficult to emulate in a college setting so that I am more prepared to enter the workforce after graduation. The best part about working at KRS thus far has been the willingness of all staff to take time out of their day to assist me with anything I may need help with. My favorite thing to do in my free time is to watch sports – my top three being the MLB, NFL and UFC.
---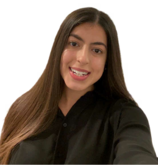 Hi, my name is Ava! I am the new Admin Intern at KRS for this upcoming tax season. I am studying finance at Rutgers Business School. Studying finance is important because it can prepare you for careers in the financial services sector and tasks in your everyday life. I hope to work in the financial/banking industry after graduating in 2023. A fun fact about me is that I enjoy helping animals. My family works with a rescue to foster dogs and help transport them to their forever homes. What I like most about working for KRS thus far is the welcoming atmosphere.
---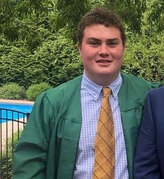 Hello my name is John Schwimmer, I am the new Admin Intern at KRS. At KRS I help organize the office and tax information for the Accountants working at KRS. I am in the Accounting CPA Program at Seton Hall University. One of the reasons I originally wanted to study accounting is because both my father and brother were accounting majors as well. One fun fact about me is that I am a huge Dallas Mavericks fan. So far I have really enjoyed my time at KRS, all the employees are very kind and welcoming.