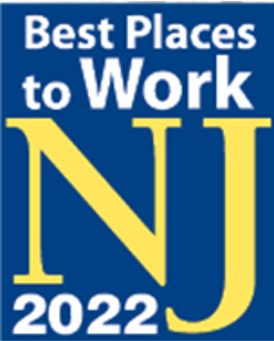 KRS CPAs Named Among 2022 NJBIZ Best Places to Work
Last updated on

June 29, 2022
We're on the list again! For the 11th year, we've received the NJBIZ Best Places to Work in New Jersey Award for companies with 15-49 employees.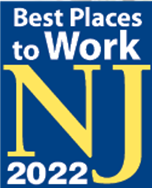 "We have a strong team environment, where managers spend time with junior staff, guiding them through different processes. We also encourage our staff to pursue their interests in audit, tax, client advisory or other specialties so they can be the best professional possible," said Maria Rollins, CPA, MST, and managing partner.
In addition, KRS offers remote and hybrid work arrangements, which save employees the delays and stresses of commuting, freeing them to spend more time on client matters – and achieve work-life balance. "We recognize the way we work is changing, and we embrace it," noted Rollins.
As the team grows, KRS is looking to add SALT and sales tax accountants, as well as senior accountants and administrative staff. To learn more about current KRS openings, visit our Career Opportunities page.
Honoring NJ's best employers
The NJBIZ Best Places program identifies, recognizes and honors New Jersey's top places of employment that benefit the state's economy, workforce and businesses. The 2022 NJBIZ Best Places to Work honorees across small (15 – 49 employees), medium (50 – 249 employees) and large (more than 250 employees) employers are determined from none other than their own employees.
The program confidentially collects data, allowing workers to share feedback about their employers, and for those companies to learn from and act on that knowledge.
The 2022 Awards Ceremony will be held Thursday, September 29, 2022 from 5 to 8pm at The Event Center @ iPlay America.