Economic Impact Payments Update
Last updated on

August 31, 2022
Check your payment status through new IRS portal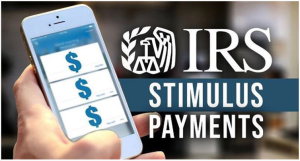 The government has begun to process Economic Impact Payments. The payments are automatic for most taxpayers. The IRS has created a portal that allows recipients to check payment status, confirm payment type (direct deposit or check), enter bank account information to receive direct deposit, and update a mailing address.
Economic Impact Payments of up to $1,200 will be paid for each qualified adult ($2,400 for married couples) and $500 per child. The full amount is available if you have income at or below $75,000 ($150,000 for married couples), phases out as income increases and is capped with income above $99,000 ($198,000 for married couples).
If you are unsure about your eligibility, visit the IRS' Economic Impact Payment Information Center.
We continue to update our Coronavirus Resources Page. KRS professionals are available and working remotely. Please contact us if you have any questions, concerns, or need advisement during this unprecedented time.