Cross-Reference Your Cash Receipts for Easier – and More Accurate – Bookkeeping
Last updated on

March 10, 2016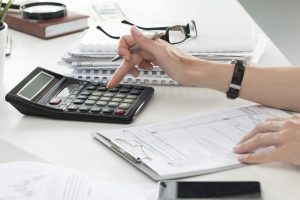 Reconciling your company bank statements does not have to be an onerous chore. Of course, it's much easier to track customer payments by credit card or check. But what about reconciling your bank statements when it comes to cash receipts?
By implementing a few steps into your bookkeeping process, you can make it much easier to keep accurate records. These steps will help facilitate tracking bank deposits and keep your bookkeeping from becoming a tangled, stressful mess.
Separate your deposits
Prepare different deposits for different accounts receivables centers. We recommend   preparing one deposit for payments on account, one for daily cash sales, and another deposit for miscellaneous receipts – these could be refunds, reimbursements or product/promotional rebates.
Create a cash receipts spreadsheet
This spreadsheet is used for logging all cash receipts as journal entries. Fields should include classification or category, date deposited, and amount. You can add any discretionary or company-specific fields (memo, logged by, etc.) but these basic fields will give you the foundation you need.
Cross-referencing tip: If you track deposits on the computer, put the journal entry numbers of the cash receipts on the deposit slips.
Collate and attach backup documents
For your computer-generated entries, attach all pertinent backup documents so they are in one place. Anything that can help identify where the funds came from should be attached, such as check stubs, check copies, cash payment receipts, and deposit slips.
Cross-referencing tip: Be sure to attach your deposit receipts from the bank and check off each deposit on the spreadsheet.
Reconcile deposits monthly
You now have your cash receipt "ledger" (the spreadsheet), your deposits are all separated by categories, and your backup documents are all together with the deposit slips attached physically, or attached digitally in your electronic files. Now it's time to reconcile the deposits to your monthly statement.
Cross-referencing tip: For electronic deposits from outside sources, keep the mailed notices and match them to your statement.
Once you've matched all the deposits, attach your spreadsheet to the bank statement.
If you stay disciplined and follow this process each month, your records will be current and you'll never fall behind. When the accountant calls with a question, you'll have everything in one place for easy access.
If you have any questions about keeping accurate records regarding cash deposits, or anything related to your company bookkeeping, contact Maria Rollins at mrollins@KRScpas.com or call (201) 655-7411.