Ten Tips for Choosing a Reliable Payment Processor
Last updated on

August 19, 2016
Choosing a credit card processor can be confusing. Here's what you need to know to get it right.
Since businesses usually cannot withdraw funds directly from a customer's bank or credit card account they rely on payment processors as the middleman. These payment processors connect you to merchant accounts such as Visa or American Express.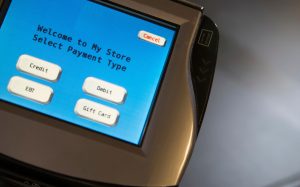 There are many ways to obtain payment processors. For example, they can be found through banks, online providers and companies such as PayPal. They all have different rates. Some may require contracts or mandatory leasing of their equipment (credit card machine), so it is very important that you choose one that will work best for your company's needs.
Finding the right credit card processor is important and there are many points you should consider. For example, mobile businesses must consider the ability to accept credit card payments from anywhere. For these businesses, a mobile credit card processor would be best. Also consider integration with your accounting system and CRM software to ensure efficient processing and recording.
Selecting Your Payment Processor
With the help of Christopher Mammaro, CEO/President of Integrity Card Systems, we have listed 10 tips to consider when selecting your payment processor:
Don't be sold/fooled – Make sure you are not being set up with equipment you do not need. Quite often representatives will indicate that you need new equipment that is proprietary in nature and only works with their processing system. If you do need such equipment, are you paying for it? Often merchants will offer a "FREE" terminal when in fact you are actually paying for it through unexpected monthly or annual fees, or costly termination fees.
Bigger does not always mean better – Just because a bank is larger does not mean that it will provide better service. Inquire if your bank uses a third-party provider and be sure to get comfortable with them. As a third party, they may not know anything about your business.
Availability – Make sure the processor you choose can be reached in a timely manner. Inquire about their customer service and response times. Common complaints are in the area of support as many do not have local representation and you will not have a dedicated service representative.
Trust –Referrals from people you trust or respect are more likely to place you in front of a good payment processor.
Rates – Understand your current pricing structure and what type of pricing structure the processor suggests for you. Here are some examples: flat rate, tiered, interchange plus, and surcharge.
Education – The processor should listen to the needs of your business and, afterwards, present a few solutions. Make sure their processing solutions are PCI (payment card industry data security standard) compliant and utilize current technology.
Beware the contract – Avoid a long-term contract. If there is a contract, find out the term and if there is the penalty for leaving before the end. You are looking for a client relationship, not a hostage situation.
Reputation – Do your homework. Make sure the company is reputable. Look for ratings and referrals.
Sales rep vs sales partner – A sales rep may have a quota to fulfill and will be very accommodating during the sales process only to never be seen or heard from again. Make sure the person you deal with has a vested interest in your satisfaction.
Bait and switch – Have a frank discussion about fees. Inquire as to any extra fees there are and how often they are charged. Request this information in writing. You do not want to be sold on a monthly savings only to be charged another "non-disclosed" fee.
Accepting credit/debit cards can increase sales, help you better compete with your competitors, have quicker access to funds, and avoid the cost and time of collections. Choosing a payment processor is perhaps the most difficult task in any businesses decision to accept credit cards. Mammaro's advice is to take your time, comparison shop and search for the one that best suits your needs and business operations. Credit card processing companies are competitively priced, yet each may have a unique set of fees and contracts; it's important to understand those nuances so you find the processor that's a good match for your business needs.
At KRS CPAs, we work with businesses to provide the bridge from operations to financial reporting. Our accountants and bookkeepers understand the sales and collection process and assist our clients in evaluating merchant services and integrating these services with their accounting systems. If you need help, contact me at 201.655.7411 or mrollins@krscpas.com.