Choosing The Right Accounting Software
Last updated on

July 08, 2016
Get the Accounting Software Your Small Business Needs to Succeed
If you are looking for an accounting system for a small business you may want to start by reviewing the features included in prepackaged solutions such as QuickBooks or Xero. These are relatively inexpensive and can be set up and functioning quickly with some user training.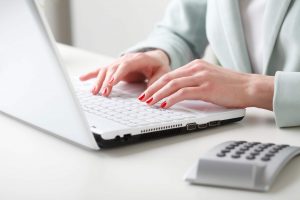 Depending upon the version purchased, these packages will offer the user the ability to perform basic bookkeeping functions such as
Creating estimates and invoices
Syncing bank or credit card accounts
Printing checks
Reconciling bank accounts
Exporting data to Excel
Maintaining a General Ledger
Providing basic financial reports such as Balance Sheet and Profit & Loss statements.
If not offered in the basic versions, more advanced features may include preparation and printing of 1099's, payroll, inventory tracking, time & billing, budgets, and enhanced financial reporting. In addition to the pre-packaged accounting software, there are many add-on applications that can automate many business processes.  For example, applications are available to provide point of sale solutions, enhanced inventory management, paperless bill-pay processes, employee expense/reimbursement processing and sales tax automation. There are even CRM and document management add-on applications available to help manage and grow your business.
Do your homework before buying accounting software
Not every app will integrate with every software package or version so it is important to do your homework. And if remote access is important to you, many packages offer both cloud-based and desktop versions of their software. Be sure to compare the features offered in each since certain functionality may be available in one and not the other.
It is also important that the system you use for your business provide an audit trail and the ability to lock down closed accounting periods. These functions will protect the integrity of the data and limit unauthorized posting or deletion of data.
Accounting software for a growing business
So what do you do when you believe you have outgrown the small business packaged software solutions such as QuickBooks or Xero?
First, be certain that it is the accounting software that you have outgrown and not your operational software. For example, a large volume distributor may have intricate inventory management, markup and costing operational needs that are best managed through industry-specific operational software. If this is your dilemma, then it is not only necessary to evaluate the accounting functions of the software; most often, the operational functionality will take the lead in the selection process.
Although they are getting better, we often see excellent industry-specific operational systems that lack functionality and integrity on the accounting and financial reporting side. In these circumstances, it is important to determine if the benefits of operational reporting outweigh the accounting functionality. If so, some customized software enhancements may be needed at additional cost. These operational and accounting software packages will be much more costly than packaged software and require significant training for all users. Most often it is recommended to run a new system simultaneously with the prior system until the integrity of the data can be tested and trusted.
In either scenario your accountant should be able to help you in the software selection process. He or she should understand your business operations, user needs and reporting requirements and be able to offer valuable insight in your selection process. Your accounting software should allow you to process transactions efficiently and provide financial reporting that will help your business be more profitable.
If you have questions about choosing the right accounting software for your small business, KRS CPAs can help. Give me a call at 201.655.7411 or email me at mrollins@krscpascom.