Will President Trump Benefit or Distress Real Estate?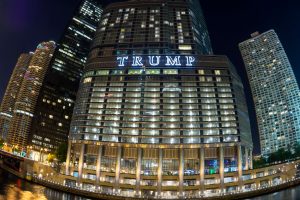 The presidential campaigning has finally ceased and the transition to the Trump presidency has begun. Many questions are being asked in real estate circles, but mostly, how will President Trump's policies impact real estate in this country?
Here are my thoughts.
Immigration
Throughout the presidential campaign, Trump was firm about deporting immigrants. It is quite common that immigrants who come to this country find work in the construction industry.  A large immigrant deportation effort would put pressure on the number of skilled workers available in the real estate industry, especially in residential real estate.
A labor shortage in the construction industry will force builders to compete for skilled workers with higher wages. Those costs would most likely be passed on to buyers in the form of higher new home prices.
Mortgage Interest Deductions
Trump's tax plan effectively limits the mortgage interest deduction, without eliminating it entirely. This is accomplished by increasing the standard deduction from $6,300 to $15,000.
Under the current system, for example, a homeowner paying mortgage interest of $10,000 would itemize the deduction and receive a greater tax benefit, because their interest deduction would be greater than the standard $6,300 exemption.
Under Trump's potential changes, however, there would be no need to itemize the $10,000 mortgage interest, as the proposed standard deduction is already greater. Americans therefore may be less incentivized to buy homes as their taxes would not be significantly different than if they had rented.
Real Estate Agents and Brokers
If housing prices soar due to a lack of skilled labor force and the value of a mortgage interest deduction is diminished, residential real estate brokers and agents may find transactions and commissions drying up. A decrease in real estate activity will affect the bottom line for brokers and agents alike.
Commercial Real Estate
I would be doing a disservice to the real estate 'mogul' without mentioning the potential impact on commercial real estate.
There is a potential for a pullback on new construction for commercial projects, large residential and mixed-use developments. If the capital markets experience a shock – which could be interest rates, inflation, or regulation – the difficulty of obtaining construction financing coupled with a muddy economic outlook may push some developers to abandon plans for new projects.
What are your thoughts on the Trump presidency and how it will impact the real estate industry?