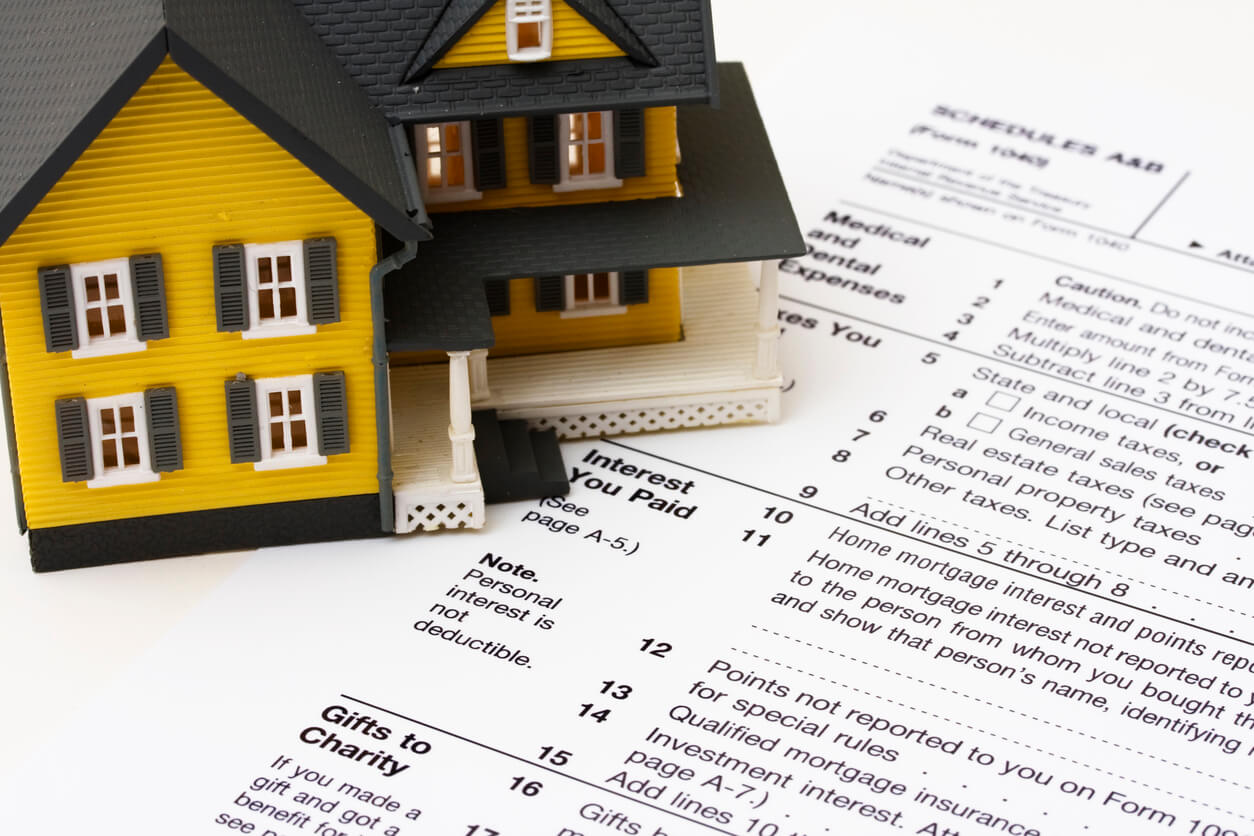 Understanding the Mortgage Interest Deduction after the Tax Cuts and Jobs Act
Last updated on

November 20, 2023
The TCJA modified the mortgage interest deduction for homeowners. Here's what you need to know about the changes.
Home ownership has long been the American dream.  Mortgage loans have made it possible for the majority of American homeowners to afford buying a home. The government has encouraged home-ownership by offering tax breaks linked to mortgages, but recent changes in tax law changes how much a typical homeowner-taxpayer will benefit from the deductions. In 2018, the Tax Cuts and Jobs Act (TCJA) changed the rules on how much mortgage interest can be deducted from taxable income.
Mortgage limits
Mortgage interest was one of the biggest deductions that tax law allowed. Unlike interest in borrowing for personal expenses, mortgage interest on a taxpayer's residence can be deducted as an itemized deduction.
TCJA modified the mortgage interest deduction in several ways. The change that garnered the most attention was the reduction in the amount of interest that you're allowed to deduct. Going forward, taxpayers will only be able to deduct interest on up to $750,000 of mortgage debt, down from $1 million under prior law.
The old $1 million mortgage limit is grandfathered in for existing mortgages, but if a taxpayer obtains a new mortgage post-TCJA, they will be subject to the lower limit. Taxpayers obtaining new mortgages exceeding $750,000are still eligible for a mortgage deduction, however, it will only be on the portion of interest attributable to the first $750,000 borrowing.
Home equity debt
Under old law, taxpayers could deduct interest on up to $100,000 of home equity debt. This allowed taxpayers to do whatever they wanted with the money, including paying down other types of debt (credit card, student loan, auto loans, etc.) or spending on things unrelated to their residence while still able to deduct the interest.
Tax reform under TCJA partially took away the ability to deduct interest on home equity debt. The interest is still tax deductible if the loan is used to buy, build, or improve your home and doesn't bring the total outstanding mortgage above the new $750,000 limit. If the home equity debt was used for other purposes, it is no longer deductible. Unlike other changes, existing home equity loans were not grandfathered in.
Refinancing
It is important for taxpayers to understand how refinancing an existing mortgage will work for income tax purposes. When a taxpayer takes a mortgage to buy or build a home, it counts as home acquisition debt and is capped at $750,000. A mortgage for other purposes is treated as a home equity debt and now receives no interest deduction. When a taxpayer refinances a mortgage they originally counted as home acquisition debt, the refinanced mortgage will also count as home acquisition debt as long as it is in the same amount. If there is excess borrowed in the refinancing, the extra portion of cash pulled out will be treated as home equity debt, so that portion of the interest you pay won't be deductible unless it is used to improve the home.
Key takeaways
Interest payments are deductible on mortgage debt up to $750,000 (formerly $1 million).
Deduction for other home equity debt (HELOCs and second mortgages eliminated (formerly $100,000).
With Simon Filip, the Real Estate Tax Guy, on your side, you can focus on your real estate investments while he and his team take care of your accounting and taxes. Contact him at sfilip@krscpas.com or 201.655.7411 today.