The tax bill signed into law at the end of 2017 changed the tax landscape for almost everyone, whether you have a modest income or are wealthy, whether you're a business owner or an employee, whether you've been itemizing or taking the standard deduction.
Below are some of the most significant changes.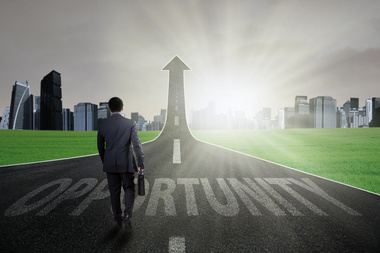 Taxes for Individuals
The big news here is bracket changes. They've changed and are generally lower:
10% (income up to $9,525 for individuals; up to $19,050 for married couples filing jointly)
12% (over $9,525 to $38,700; over $19,050 to $77,400 for couples)
22% (over $38,700 to $82,500; over $77,400 to $165,000 for couples)
24% (over $82,500 to $157,500; over $165,000 to $315,000 for couples)
32% (over $157,500 to $200,000; over $315,000 to $400,000 for couples)
35% (over $200,000 to $500,000; over $400,000 to $600,000 for couples)
37% (over $500,000; over $600,000 for couples)
Some other key individual changes:
The standard deduction nearly doubles, to $12,000 for singles and $24,000 for couples. This means fewer people will find it advantageous to itemize.
All state and local tax deductions are limited to $10,000.
The mortgage interest deduction is limited to payments on $750,000 of debt. (The old $1 million limit will be grandfathered in for homes purchased before Dec. 15, 2017.)
The deduction for home equity loan interest is gone.
The alternative minimum tax is still in existence, but the exemption is increased, meaning fewer will be paying it.
The child tax credit is doubled to $2,000, with a refundable portion up to $1,400.
The estate tax is still with us, but the exemptions have been doubled. The number of families that will be subject to the federal estate tax is now vanishingly small.
The individual mandate required under the Affordable Care Act has been eliminated —but only starting in 2019. It's still required for 2018.
Taxes for Businesses
The tax rate has been lowered from 35% to 21%.
The corporate AMT is eliminated.
The limit on Section 179 expensing is increased to $1 million.
The new law limits the deduction for net operating losses to 80% of taxable income.
Instead of being an immediate deduction, research and development expenditures will need to be written off gradually. This doesn't kick in immediately, however.
"Pass-through" companies get a 20% reduction, but there is an income phaseout.
This is just the beginning, and there may be additional federal guidance and legislation in the coming months to clarify and modify the current provisions. Do you want to make sure that you're on top of the new rules and understand how they affect you? Follow our blogs for up-to the-minute insights. You can also contact managing partner Maria Rollins at[email protected] or 201.655.7411 today.