Trending Now: Real Estate Crowdfunding
Last updated on

December 22, 2016
Ever hear of real estate crowdfunding? If not, maybe you should take a look.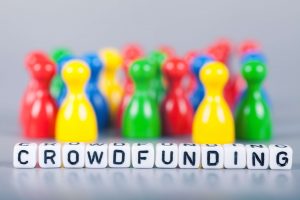 In my practice as an accountant and trusted advisor I often receive inquiries from clients and their advisors because real estate is an important element of a diversified portfolio. Until recently, opportunities to invest in real estate were limited to acquiring a rental property directly, participating in a real estate investment group, flipping properties or a joining a real estate investment trust (REIT).
Investing through a real estate investment group was limited to accredited investors – those who have a net worth of $1 million or earn at least $200,000 a year. The Securities and Exchange Commission's Title III of the JOBS Act opened the doors to non-accredited investors, who were previously unable to participate in this new asset class.
As a result of the JOBS Act, crowdfunding platforms have become available which offer options for investing in real estate. In these platforms investors can join others to invest in a rental property – either commercial or residential.
An Entry Point to Real Estate
Private real estate deals have historically been the domain of high net-worth investors who possessed the right connections to gain access to a particular property. Real estate crowdfunding provides an entry point into the real estate market, enabling investors of all ages, risk profiles and wealth levels to acquire real estate investment.
Real Estate Crowdfunding Benefits
Larger geographical scope. Investing in real estate in the past relied upon developing networks of personal and industry connections in your local area. The real estate crowdfunding platforms are opening up access to deals outside of personal contacts and local areas. A potential investor can now browse deals from all over the country.
Lower entry point. Historically, investing in real estate required writing a large check to become part of a deal. Typically, a real estate operator would want to syndicate deals with minimum investments of $100,000 or more to keep the process simple. However, through the technology in these crowdfunding platforms and the JOBS Act, investors are able to invest with a minimum of $1,000, depending on the platform. This allows real estate investors to spread their funds over multiple projects at any one time. From a risk perspective, this is less risk than investing larger amounts in fewer projects.
Drawbacks of Crowdfunding
You don't really own real estate. Investing in crowdfunded real estate does not actually make you an owner of real estate. Rather, you become a member of a Limited Liability Company that holds title to real property. Ownership in the LLC is considered personal property rather than real property and the rights to share in income and distributions are governed by the Operating Agreement.
Less liquidity. Investing in crowdfunded real estate is different that investing in real estate stock. When you invest in a REIT, you invest in a company that owns and operations various real estate investments. REITs offer liquidity, whereas they can be sold on the stock market, while crowdfunded real estate you are locked in until an exit event such as the sale of the property.
If you are considering investing in real estate every investor should consider how to participate. Along with that decision the tax consequences of the different options should be considered in the analysis.