How to Defer Taxes on Capital Gains
Last updated on

August 31, 2016
Here's how receiving installment payments can help you defer taxes on capital gains.
What Is an Installment Sale?
An installment sale is an agreement under which at least one payment is received after the end of the tax year in which the sale occurs. When a real estate investor sells a property on the installment basis, a down payment is usually received at closing with the balance of the purchase price paid in installments in subsequent years. As the seller, you are not required to report an installment sale using this method. However, installment sale reporting allows you to spread the tax liability over all the years in which the buyer makes installment payments.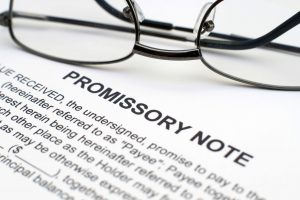 Under the installment method, each year the portion of the gain received via installment payments is included in the seller's income. Fundamentally, interest should be charged on an installment sale. If the interest charged is less than the applicable federal rate ("AFR") or no interest is charged, the seller is considered to have received "imputed" taxable interest equal to the AFR.
Each payment received in an installment sale consists of three components:
Interest income
Return of basis
Gain on the sale
Not All Sales Qualify as Installment Sales
Certain sales do not qualify as installment sales, including:
Sale of inventory items
Sales made by dealers in the type of property being sold (see my blog, Investor vs. Dealer)
Sale of stocks or other investment securities
Sales that result in a loss
Combining Installment Sales with Like Kind Exchanges
Like Kind Exchanges (§1031 exchanges) are often combined with seller financing of the relinquished (sold) property. This creates an opportunity for an installment sale transaction in which a promissory note, issued by the buyer for the benefit of the seller, represents a portion of the purchase price.
For example, if the relinquished property value is $1 million, the taxpayer (via a qualified intermediary) might receive $500,000 in cash and a $500,000 promissory note from the seller. The taxpayer/seller would ideally use the $500,000 proceeds in a tax-deferred exchange, while also benefiting from installment sale reporting on the remaining $500,000 note.
An installment sale is an option for taxpayers to spread a tax liability over time and collect interest income. However, it can carry risk for the seller. If the buyer is unable to make timely payments, the seller would be responsible for the costs of foreclosure and repossession.
Your tax professional can help you determine the tax effects of any installment sales arrangements you may have. As always contact me at sfilip@krscpas.com if you have any questions.