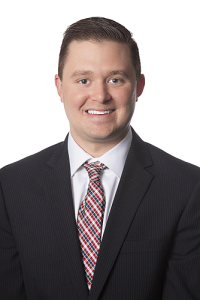 I became a member of the KRS family in February this year as a Senior Accountant.
I assist clients in a variety of aspects, from preparing income tax returns for individual and businesses to consulting for clients on certain tax strategies for year-end planning. I also help clients run their business efficiently by giving guidance on day-to-day accounting issues. I help relieve client headaches when accounting issues come up so they can focus on running their business.
When I'm not working hard for our clients I enjoy golfing and traveling the country with my fiancé Amy. In our free time we also like to cook and try out new recipes.
One of the many benefits of working at KRS is the wealth of resources the partners put around us so that we can gain knowledge and grow professionally. We are constantly learning every day we walk through the door. This knowledge is not only beneficial to us as employees but to our clients who get to reap the benefits as well.