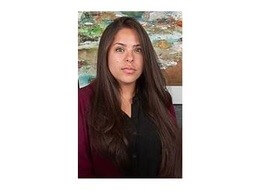 I became a member of the KRS family in January of this year. I am the receptionist and first point of contact at the firm. I've also been given more responsibilities from publications to assisting the controller.
In my free time I love spending time with my dogs, 8 year old pit bull Luna and my 5 year old pit/lab mix Jameson. My boyfriend and I are definitely foodies so a lot of our free time is spent cooking or finding new restaurants to try out.
Working at KRS definitely was a whirlwind in the beginning! Starting at the end of January I had to hit the ground sprinting during tax season. Thankfully with the support of a great team with mounds of patience, I survived my first season.