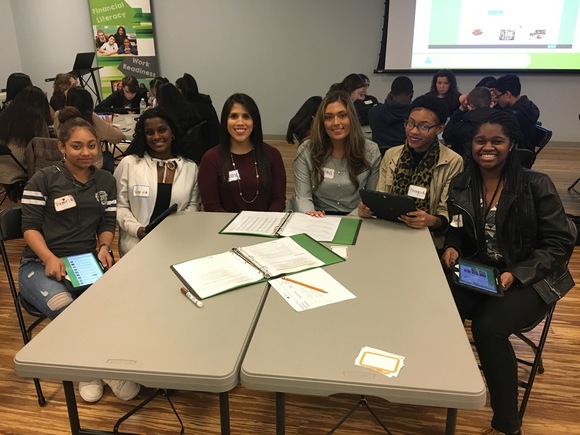 Last week KRS Staff Members Diane Pineda and Marika Dugan volunteered as mentors to Edison High School students through Junior Achievement of NJ's Finance Park.
Junior Achievement of New Jersey is a free program with a two-pronged approach to financial literacy education for middle and high school students, beginning with several weeks of classroom lessons centered on money management, wise consumerism, and career exploration.
Diane and Marika were able to guide the young teens with budgeting tips and offered forecasting calculations based on the lifestyle scenarios provided. This program contours a new way of thinking for these young people, while discovering a glimpse into their possible futures.
Our staffers felt the experience was very rewarding and enjoyable, as they learned about the early development, financial motivation, and hardships the next generation faces.
For more about the many ways KRS contributes back to the community, visit our Community Involvement page.