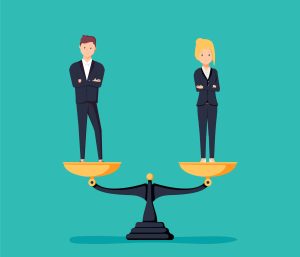 New Jersey has passed an Equal Pay Law, which goes into effect on July 1, 2018.
The new law expands coverage of existing law to prohibit discrimination in wages. Current New Jersey law prohibits employers from discriminating in any job-related action, including compensation and the terms, conditions, and privileges, among other things, of employment on the basis of any of the law's specified protected categories (i.e., race, creed, color, national origin, nationality, ancestry, age, and sex).
Under the new law, which is applicable to employers of all sizes, an employer may not pay any employee who is a member of a protected class at a rate of compensation, including benefits, that is less than the rate paid by the employer to employees who are not members of the protected class for substantially similar work, when viewed as a combination of skill, effort, and responsibility.
In addition, an employer who is paying a rate of compensation in violation of the new law may not reduce the compensation of any employee to comply with the law. An employer may pay a different rate of compensation only if the employer demonstrates that the differential is made pursuant to a seniority or merit system, among other exceptions.
Click here to read the new law, which includes additional exceptions.