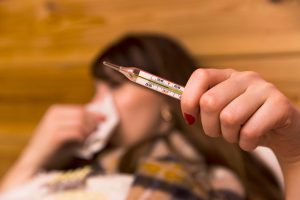 Gov. Phil Murphy signed legislation requiring employers to provide at least 40 hours per year of paid sick leave to their employees. The paid sick leave law does not take effect until October 29th, so employers have time to figure out what the law means for them.
With the enactment of the Paid Sick Leave Law, New Jersey became the 10th state, including Washington, D.C., to impose a statewide paid sick leave requirement, establishing one statewide standard and preempting any previously enacted municipal ordinances. It also would permit most companies to continue to use their existing paid time off policies.
Facts about the Paid Sick Leave Law:
• Nearly all businesses, regardless of size, must provide 40 hours of paid sick leave a year to all employees, including part-timers.
• You must pay employees who take paid sick leave at the same rate and with the same salary that employee normally earns.
• Mental or physical illness or injury of an employee or his or her family member and attending certain meetings or events for a child's education or care qualify for paid leave under the new law.
• You do not have to provide them with 40 hours all at once. Employers can have employees accrue time at a rate of one hour of paid sick leave for every 30 hours they work.
• You must allow employees to carry unused sick time from one year to the next, but it can be capped at 40 hours per year.
• You do not have to pay employees for their unused sick time when they leave.