Please join us in welcoming Gionna Pacelli and Alyssa Flowers.
Gionna Pacelli joined our team on July 26: "As you pass by the front desk you'll be greeted with a new friendly face! That's because I'm the new Receptionist/Administrative Assistant for KRS CPAs. I am very happy and proud to have joined such welcoming and hardworking coworkers. My role at KRS consists of making sure the daily operations in the office run smoothly, and helping with any administrative tasks to make my colleagues workday less hectic.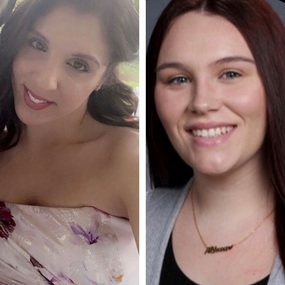 What I like the most about working at KRS so far is the people. From the moment I came aboard everyone has been very friendly and we work as a team. I also enjoy building relationships with the clients I speak to on a daily basis and learning more about them.
Some things to know about me: I am a graduate from Montclair State University. I love the fall and holiday season. My favorite sports teams are the Yankees, Giants, and NY Rangers. In my free time I like to spend time with my family, baking, and traveling."
KRS also welcomed Alyssa Flowers on August 2. Says Alyssa, "As my first full-time place of employment, KRS has showed me the importance of communication, responsibility, and dedication to my work and fellow employees. I am excited to begin working here in my own personal space and have the pleasure of taking on assignments and learning new tasks.
Here at KRS I will be beginning tax returns, monthly accounting, and learning audits. I look forward to learning each piece of the company and finding my best fit. I mostly look forward to taxes, which is where I exceled in most college classes.
As a recent college graduate I spend most of my time outdoors, playing tennis, a new hobby I've learned over the summer. In my down-time I have begun a new Netflix series, Peaky Blinders! I also enjoy my time with my family, but mostly my dogs. I have two dogs, a small chihuahua and a mixed hound breed, their names are Chico and Brooklyn."