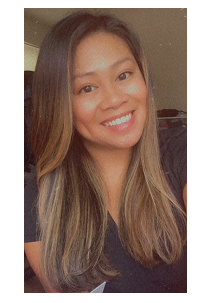 On Sept 8th, I joined the KRS Team as their new Receptionist/Administrative Assistant. Daily, I help manage the flow of the office anywhere from phone calls and mail to assisting my colleagues with anything they may need. The goal is to build a strong foundation and momentum for myself in my current role, so that in the future I am able to take on more tasks at hand.
I consider myself as an introverted extrovert. On first impressions, mainly in group functions, I find myself to be very quiet, reserved, and to myself. You may catch me only listening in group conversations at first. However, overtime the wall breaks down, and I feel myself naturally opening up more. That may be because I am an only child or because I am a Scorpio, who knows. (PSA: I take astrology with a grain of salt).
Off the bat, I appreciated all the warm welcomes from the KRS team. With the state of the world at the moment, I enjoyed the welcome IM's and "Meet Roanne!" zoom call. As I complete my first couple weeks here, I value all the projects and assignments that have been given to me thus far. I understand as the "new girl" it's difficult for people to trust me with tasks they need to get accomplished, but moving forward I hope people can confidently assign me with anything that needs to be done. I like to help, and I want to help.