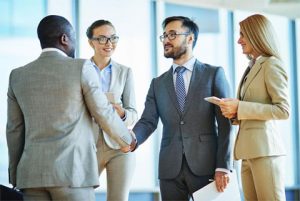 Spring and early summer bring perfect networking weather, so KRS CPAs is sponsoring these events to help you kick your networking into high gear:
Young Professionals Happy Hour on Thursday, May 19, 6-9pm, at Bahama Breeze, Bergen Town Center, Paramus
Spring into Summer Happy Hour on Tuesday, June 7, 5:30-7:30pm, at the Stony Hill Inn, Hackensack
Our Young Professionals Happy Hour will be held at Bahama Breeze's outside patio and bar and is the perfect opportunity to get to know other YP's in the local area. Register on the NJ Building Business Connections Meet-Up page. If you're a young professional, NJBBC is the group to join! It is all about YP's who are interested in sharing ideas, leads and referral sources. You will have the opportunity to make valuable connections with other young professionals across different industries. Register now.
Our Spring into Summer Happy Hour will be a fun evening of networking, food and drinks for professionals of all ages, at the Stony Hill Inn. Bring plenty of business cards and be ready to meet a variety of people – you never know where your next lead or opportunity will come from! Bring your colleagues –they'll want to get their networking revved up before the summer lull. Cash bar. Appetizers are on us! Register now!