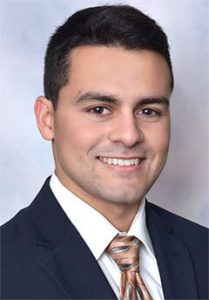 Please join us in welcoming Lance M. Aligo to our KRS CPAs team as a senior accountant. His responsibilities will encompass tax and audit engagements with various size companies, as well as compliance and tax planning functions.
Lance graduated with a Bachelor of Science degree in Business Administration, with a concentration in accounting, from Seton Hall University in South Orange, N.J. He is currently working toward his Master of Science in accounting from New Jersey City University in Jersey City, N.J. His past work experience was in public and corporate accounting.
In his off time, Lance is an avid hockey player and fan. He captained his college hockey team and has been playing the sport his whole life. Lance also enjoys spending summer weekends at his family's house at the Jersey Shore.
What attracted Lance to KRS? "I will be exposed to a wide variety of clients, from innovative start-ups to well-established companies. Combined with the encouragement for professional development that is part of the KRS philosophy, and the friendly, mentoring work culture here, I knew KRS would be a good fit for me," said Lance.