KRS CPAs hires three interns for accounting and administrative roles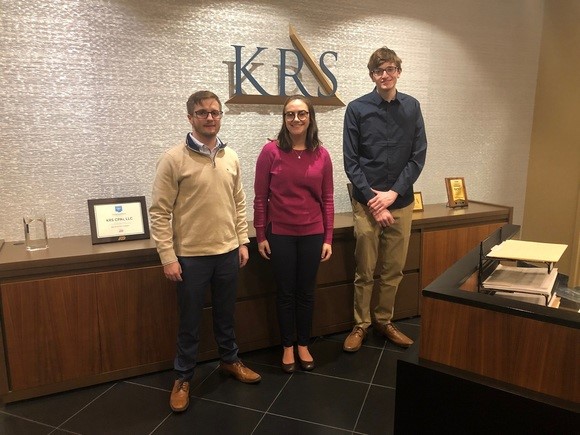 From left to right
Andrew Hurdman, Accounting Intern
Andrew enjoys being outdoors, watching the Giants, and Yankees. He grew up in Bergen County.
Lyndsey Farrell, Administrative Intern
Lyndsey enjoys barre, Broadway shows, teaching swim lessons, watching the Yankees. She grew up in North Brunswick.
Adam Stoler, Administrative Intern
Adam enjoys playing the guitar, video games, and grew up in Metuchen.
Keep an eye out for more news on our newest employees!