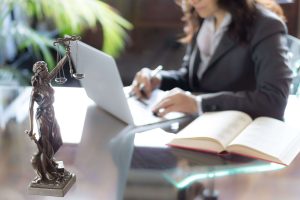 The Tax Cuts and Jobs Act made significant changes to the Internal Revenue Code of 1986 and while many businesses stand to benefit from the sweeping legislation, when it comes to the Act's impact on law firms and their partners and associates – it can get complicated. Many law firms are still scrambling to come to grips with the tax code changes and develop tax planning strategies around them.
Now there's a free KRS CPAs guide, "The Tax Cuts and Jobs Act of 2017 – Considerations for Law Firms."
If you are a managing partner or executive at your law firm, understanding the factors covered in the Guide will help you and your firm determine the best strategy for optimizing your firm's and your partners' tax positions. By downloading this guide, you will learn:
How the choice of business entity – C-Corp, S-Corp, or pass-throughs – is impacted by the updated code
New rules for specified service businesses
Changes that impact entertainment and fringe benefit expenses
Code Section 179 changes that impact expense deductions
New limitations on business interest and excess business loss
Key changes to Section 199A deductions that impact individual W-2 wage earners.