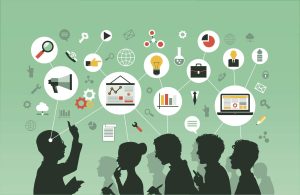 KRS Managing Partner Maria Rollins is slated to teach a 3-day Business U course.
This comprehensive course is designed to help business owners see the big picture and gain relevant insight about important business and financial concepts. Through Business U, you will become an advocate for your own needs and be better positioned to utilize the expertise of your existing team of advisors.
The course is intended to provide the stepping stones to move forward on a path to achieving your goals. Attendees will receive an in-depth course workbook with important information about business planning concepts and tools. The workbook is designed to follow the curriculum and serve as a reference tool in years to come.
This Business U course will cover:
Understanding your finances
Understanding your business
Business valuation
Business continuation agreements
Employee compensation and benefits
Employer-sponsored retirement plans
Key employees: Compensation and employment agreements
Business succession: Understanding your options
Advanced estate planning issues
The course will take place over three days:
Wednesday, April 25, 2018
Thursday, May 24, 2018
Wednesday, June 13, 2018
Dinner and Networking: 5:30 – 6:00 PM
Program: 6:00 – 8:00 PM
If you have any questions personal to your specific business during the course of the Business U, you may arrange a private meeting after the course is complete. This no-obligation consultation is complimentary for class attendees and is not required. An estimated value report can be provided. This is an estimated value of your business that can be used for buy-sell strategies, exit and transition strategies, estate planning, and retirement analysis.
For more information and to register, visit the Business U website.