The ROI-NJ Influencers list — what is often called the ultimate power list in the state – includes the top 12 influencers in New Jersey's accounting world.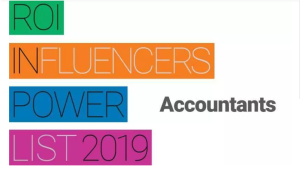 KRS managing partner Maria Rollins was chosen for this exclusive list.
According to industry insiders interviewed by ROI-NJ, KRS is smaller than some of the other firms, but that only adds to its success.
"What's impressive is how much they can do, how good they are, for their size," one insider said. "What's more impressive is that they consistently win Best Places to Work awards. So, they're doing it right." KRS, according to ROI, continues to show that bigger isn't always better.
One of two women influencers
In the ROI-NJ editorial, "The future needs to be female: Why aren't there more women on ROI Influencers Power List 2019?" editor Tom Bergeron says that no matter how many studies show that having women in power positions (board seats, C-suite roles) will make companies more profitable, the state is still slow to react to putting them there.
This year's ROI-NJ Influencers list shows the disparity. ROI talked with more than two dozen influencers in the state, many of whom were women, and found few women came up in the discussions. As a result, women make up just 20 percent of the total members of the list, across all categories.
According to Bergeron, Rollins, who was one of only two women influencers on the CPA list, "heads one of the most respected accounting firms in the state (and one of the best to work for)."
While Rollins credits KRS's success to having a strong team, the firm's partners and staff know she is the driving force. "When Maria was appointed managing partner, she took charge and began to get everyone moving in the same direction. She is liked and respected as a leader by everyone in the firm. With Maria at the helm, we've built a firm relentlessly focused on understanding client needs and exceeding their expectations. This has led to our upward trajectory," comments partner Jerry Shanker.