Montemayor has been with the firm for four years building her technical expertise and client service responsibilities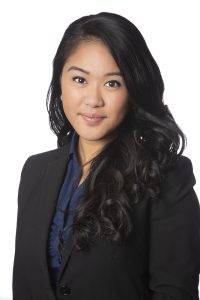 We're excited to announce the promotion of Adriane Montemayor to Senior Accountant. She previously served as a Staff Accountant.
Adriane joined the firm in 2017, after graduating Summa Cum Laude with a BS in Accounting from William Paterson University. As a Staff Accountant, she assisted senior level staff and management with audit, accounting, and tax related tasks. She became the firm's go-to person for any payroll tax related work and assisted in preparing financial statements.
"Since joining KRS, Adriane has continuously expanded her experience in tax, accounting and attest services for our clients.  She's an integral part of our team and we are excited for her next chapter at the firm," says KRS Managing Partner, Maria Rollins, CPA, MST.
According to Adriane, "Assuming this new role as a Senior Accountant, I am determined to further enhance my skills and grow my leadership abilities. I am committed to offering top-notch service and following through for our clients while continuing to assist my team members. I'm also motivated and eager to train incoming and current staff accountants on practices and skills that I've learned here at KRS."
Adriane currently resides in Hackensack, NJ. During her free time, she enjoys exercising, reading books, spending time outdoors, and being with family and friends.