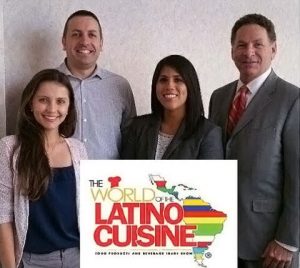 Did you know that 95% of the largest Latino food and beverage distributors in the northeastern U.S. are located within a 25-mile radius of the Meadowlands Expo Center (Secaucus, NJ)?
KRS CPAs team members had the opportunity to meet with representatives from many of these companies when they attended The World of Latino Cuisine Food and Beverage Trade Show in late August.
"The show was an excellent opportunity to meet many Latino/Latina vendors who were very accessible and eager to speak with us," commented Gio Carbone, CPA and manager at KRS. He attended the event with firm members  Diane Pineda, and Catalina Echeverry. "Talking with them gave us a deeper understanding of their challenges in the food industry and what that means in terms of their accounting/tax/planning needs."
KRS CPAs serves a variety of clients in the food and beverage industry, including manufacturers, wholesalers, distributors, brokers, and logistics providers. The firm provides the accounting, tax and financial advice that enables companies in this dynamic and growing industry to capitalize on opportunities while streamlining their operations. For more about how KRS works with food industry clients, visit krscpas.com/our-clients/food-and-beverage.