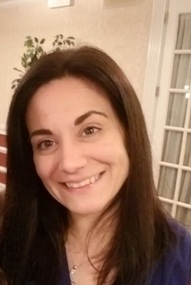 I became a member of the KRS family in December of 2019 as a Tax Manager.  While I recently joined KRS, I have over 15 years of tax compliance experience working with LLCs, corporations, foundations, and high net worth individuals.
Being at a firm like KRS allows me to get involved with all areas of the practice, not solely tax compliance. At KRS, I assist clients and staff with bookkeeping and accounting questions, consulting on tax strategies and compliance issues, and year-end planning both on the personal and business side. Since KRS works with clients across several industries, it keeps my day interesting and I am continually learning. While my tax experience is heavier on the entity side, it is nice to work on an assortment of clients and assist with their tax planning and personal accounting needs.
Outside of the office I enjoy spending time with my family, doing crafts with my daughter, playing with my dog, going to the beach, cooking, and gardening in the warmer months.
One of the many benefits of working at KRS is the wealth of resources the partners have and their interest in determining the strengthens of their employees to not only grow their knowledge but to succeed professionally . There is a great open door concept that is practiced and promotes such a warm atmosphere.