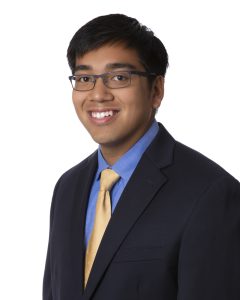 I became a part of the KRS family in January as a Staff Accountant after graduating this past December with my Masters in Accounting. Since joining the firm shortly before tax season, I quickly gained exposure in learning how to prepare tax returns and compilations for individuals and small businesses. In addition, I have gradually transitioned to assisting our bookkeepers with duties such as routine write-ups and payroll for our business-owning clientele. I thoroughly enjoy my work and role within the company and I am very eager to learn much more about all aspects of accountancy.
One of the major benefits of the many found at KRS is the straight line of communication we have available here. If I ever have a question, KRS has an open door policy and I know that I can seek guidance from any and all of my peers.
Another benefit we have is the opportunity to get hands-on experience within so many different projects, including audit, tax, bookkeeping and other services we provide. This universal approach contributes to our collective growth in becoming more well-rounded professionals overall and being able to service our clients as best as possible.
Outside of the office, I enjoy playing basketball and golf. I am an avid follower of the NBA and my favorite team is the Brooklyn Nets. I also enjoy traveling to new places and primarily the Philippines, since that is my heritage.  Ultimately, I feel extremely fortunate and privileged to be a part of the KRS family!