The KRS Insights Breakfast Series features a discussion with Ashok Shah, co-author of Emergence of the 'ME' Enterprise.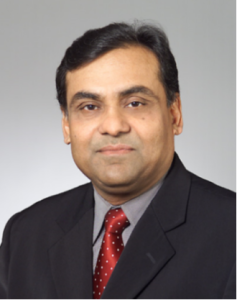 Disruption. Digitization. Uberization. Disintermediation. If you are not familiar with these words, you should be. They define the four major trends transforming the workplace and are already impacting your career, whether you realize it or not.
Today, you are an enterprise of one and must prove the value of your work every day. "Perform or perish" is becoming the norm in the work world.
Are you prepared?
Drawing on more than 25 years of international leadership experience as Alcatel-Lucent's President of Global Professional Services, Shah will share actionable insights on how, as a leader or employee, you can adopt a completely different mindset about job security and career growth to survive and thrive in this new environment.
This not-to-be-missed topic in the KRS CPAs Insights – An Informational Breakfast Series will be held at our office, 80 Route 4 East, Suite 370, Paramus, NJ.
8:00 AM – 8:30 AM Registration and a light breakfast
8:30 AM – 9:30 AM Presentation begins promptly
9:30 AM – 10:00 AM Q&A
Register today. Space is limited and fills up quickly. For more information, please contact Rosi Ventura at 201-655-7411 or [email protected]