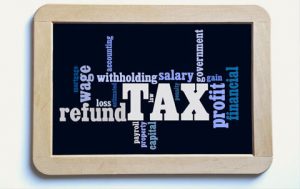 Do you receive larger refunds than you are expecting?  Or do you owe a lot more tax than you thought you would?  To prevent tax surprises, it's time to check your tax withholding and re-evaluate your tax estimates.  Major life events that have occurred this year, such as a new job, marriage, birth of a child, or new home purchase can impact your overall tax situation.
When you start a new job, you complete a withholding certificate for your new employer.  Are you completing it appropriately based on your tax situation?  If a major life event occurs, are you submitting a new withholding certificate to your employer?
Estimated tax payments may be required if you earn income (i.e., interest, dividends, self-employment income, etc.) that is not subject to withholding and you expect to owe $1,000 or more in tax.  Estimated tax payments are generally paid quarterly (four times a year).  Are you currently paying estimated tax?  Are you re-visiting your tax estimates with your tax advisor for any changes that may have occurred since your tax estimates were originally calculated?
Since we have passed the midpoint of the tax year, now is a good time to re-evaluate your tax situation and get a head start on tax planning.  If you are a business owner, you should also review your company's tax situation to ensure you're still on target to meet 2016 goals.
Please contact your dedicated KRS CPAs tax advisor to evaluate your tax liability and formulate ways to reduce your tax. For more about our tax planning and preparation services, please visit our website.