Rules on the 20 Percent Small Business Tax Deduction are finally released
This week, the Treasury Department issued proposed regulations outlining the types of companies and professionals eligible to qualify as "pass-through" entities and get a 20 percent tax deduction. This tax break was included in last year's $1.5 trillion tax overhaul, known as the Tax Cuts and Jobs Act (TCJA).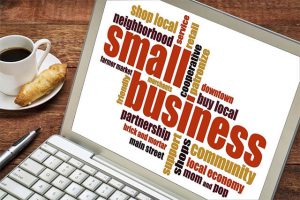 TCJA gave the IRS considerable leeway to interpret which businesses may claim the deduction. The proposed regulations, which have been approved by the White House, now head to a public comment period.
The 20 percent deduction is aimed at helping small businesses that pay income taxes instead of corporate taxes, such as partnerships, LLCs, S-corporations and sole proprietors. The rule has big implications for law firms, real estate trusts, family farms, and other companies that are structured so that their profits are taxed as individual income for their owners.
"The pass-through deduction is an important tax cut for small and mid-sized businesses, reducing their effective tax rates to their lowest levels since the 1930s," said Treasury Secretary Steven Mnuchin.
Service business exclusions
According to Treasury, the rule ensures that all small business income below $315,000 for married couples filing jointly and $157,500 for single filers is eligible for the deduction.
But don't start spending that windfall yet.
The rules exclude some companies from taking the deduction because they are a certain type of service business. The businesses specifically defined as a services business are:
Health
Law
Accounting
Actuarial Sciences
Performing Arts
Consulting
Athletics
Financial Services
Any other trade or business where the principal asset of the business is the reputation or skill of one or more of its employees
The rules also:
Clarify what to do with pass-through income from multiple sources;
Provide guidance on specified service, trade or business (SSTB) income above the thresholds, which may be subject to limitation for the purposes of claiming the deduction; and
Allow a de minimis exception to avoid unnecessary compliance costs for businesses earning only a small percentage of SSTB income.
We've got your back
The proposed regulations answer many of the questions that arose around the pass-through deduction, though some remain open to interpretation. While you can read the regulation here, this is a complex and evolving tax matter and it's wise to consult your tax advisor for guidance. We can help you assess your tax situation and plan wisely.