IRS Releases Statement on Withholding Under New Tax Law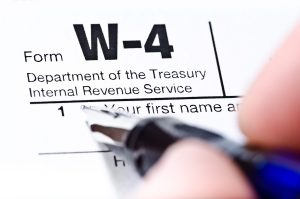 The IRS is working to develop withholding guidance to implement the tax reform bill that was recently signed into law. According to a statement released by the agency, it expects to issue the new guidance sometime this month.
Employers and payroll service providers will be encouraged to implement the changes in February. In the meantime, these entities should continue to use the existing 2017 withholding tables and systems.
Once the IRS guidance is released, you may need to change your form W-4.
We are following this issue closely for our clients. Contact us if you have any questions.
Click here to read the IRS statement in full.