This holiday season, KRS CPAs is once again participating in Frosty's Friends.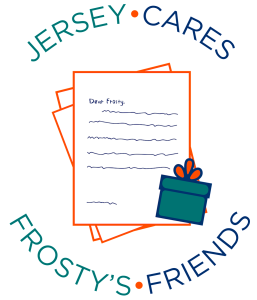 This program is organized by Jersey Cares and aims to spread holiday cheer to children in shelters or transitional housing facilities.
As a volunteer for Frosty's Friends, you will have the opportunity to provide a child between the ages of 3-16 with what may be the only gift they receive for the holidays this year. Please keep in mind that for each letter you are asked to purchase a gift between $25-$40.
If you are interested in participating, please let Patricia Amato know by November 1st. Volunteers will receive a note from a child with their information and gift ideas.
All gifts must be brought to KRS offices by Tuesday, December 10th.