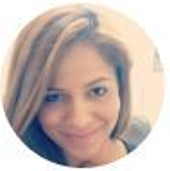 I became part of the KRS family this past November as a bookkeeper. I am currently servicing our clients with duties such as monthly reconciliations, write-ups and AP/AR.  I am a senior at Montclair State University majoring in accounting and am looking forward to gaining exposure in all aspects of accounting at KRS CPAs.
What I love about working at KRS is its great work environment. Everyone is very welcoming and also willing to help in whatever you need. I really like the open door policy, which I believe is helpful in the success of its employees.
Since I started, I have received great support from fellow bookkeepers, accountants, and even senior managers. I strongly believe that I will not only greatly enhance my bookkeeping skills, but also begin to have hands-on experience in may areas of accountancy.
Outside of working, I am very athletic. I love playing all types of sports, but my favorite is soccer. I also enjoy traveling, especially to Colombia, my hometown! Finally and most importantly, I enjoy spending time with my three year old daughter. Seeing her smile is my biggest joy and my motivation to continue succeeding in life.