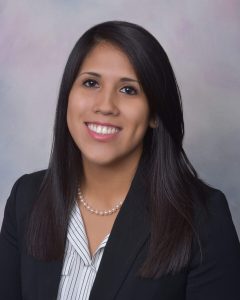 Please join us in congratulating Diane Pineda on her promotion to senior accountant.
"This is a well-deserved promotion for Diane, who has demonstrated a sincere enthusiasm for serving our clients and expanding her accounting skill set, all while contributing to the growth of our firm," says KRS managing partner Maria Rollins.
Diane's new duties will focus on the execution of accounting, audit, and tax assignments with companies of varying sizes and needs, in addition to business development activities and management of junior level staff.
Diane notes, "I truly enjoy the family atmosphere and team culture here at KRS, where we all work together to ensure we get the job done to meet our clients' needs. I look forward to expanding my involvement in our business development group and outreach to the community, while continuing to develop my expertise through working with our senior staff."
A graduate of Montclair State University, Diane has served as a staff accountant at KRS for more than two years, after initially joining the firm as an accounting intern. The Livingston, N.J. resident, who is pursuing her CPA certification, is a co-founder of New Jersey Building Business Connections (NJBBC), a networking group for young professionals to share ideas, leads and referral sources.