I joined KRS as a Senior Accountant in January 2019 after spending nearly four years at a different public accounting firm. I was born and raised in Paramus, so for me, it is great to be back in my hometown.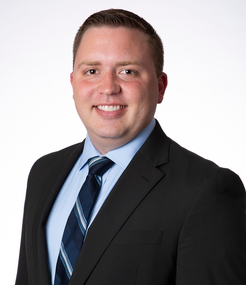 KRS acquired a smaller tax and accounting practice right around when I started, and I have been tasked with working directly with many of those clients. Even though this has been my primary focus, I am also working with some of the other new KRS clients, and existing clients whose work has been transitioned to me.
Being at a full service firm like KRS allows me to get involved with all areas of the practice. I am most passionate about tax work. I work with an assortment of individuals, preparing their tax returns and attending to their tax planning needs. There are many business entities across several industries that I work with too. It is also nice to be able to put aside the tax work and undertake a larger project like an audit or review, oversee accounting and bookkeeping work, and address other client issues as they arise.
It was evident from my first day that KRS values its employees highly. The firm wants everyone to maximize their potential and will provide all of the resources necessary for growth and success. We are afforded many perks and the firm encourages a healthy work life balance, the likes of which you would have difficulty finding at many other businesses.
Outside of the office I like to be active, doing so by walking in the park and playing a lot of golf and tennis. I am also a member of a beer league softball team with friends that I grew up with. At home, I enjoy watching a good show or sporting event. Despite constantly saying I would like to travel more, it has not materialized as much as I would have liked, but I hope to take advantage of the generous paid time off policy at KRS and follow through with travel.