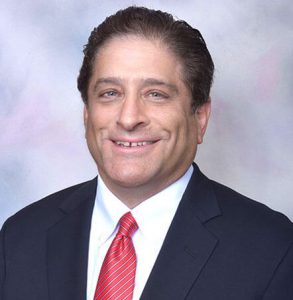 KRS partner Gerald Shanker, CPA/ABV, was a featured contributor in two recent issues of COMMERCE magazine. In September, he offered insights on forensic accounting and workplace fraud. In October, he discussed how special events can help attract and retain staff.
Shanker, who was joined by leading N.J. accounting professionals in the September article, is a strong believer in preventing white collar crime by establishing regular forensic accounting controls and processes. He heads the business valuation and litigation support group at KRS, and co-chairs the firm's tax department.
The following month, Shanker explained how KRS uses networking events to strengthen relationship with both clients and the CPA firm's employees. Conducting roundtable discussions with business owners, organizing social events between client teams and KRS staffers, and holding special company events to celebrate successes ― these are ways to create a win-win environment for all involved.
COMMERCE is published by the Commerce and Industry Association of N.J. and reaches more than 40,000 senior executives and business leaders.
Click here to read the complete September article entitled "Forensic Accounting Puts the 'Bad Guys' Out of Business."
Click here for the October 2015 issue of COMMERCE. On page 54, you can read "First-Class, Face-to-Face Connections with Clients, Staff and Future Business Partners."