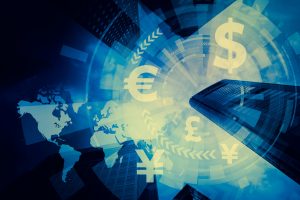 Today, even small businesses and individuals may find themselves dealing with international tax and finance issues. For example, the Foreign Account Tax Compliance Act (FATCA) represents U.S. efforts to combat tax evasion by people holding investments in accounts outside the U.S.
Below are some of the situations that may require a CPA with international experience:
Foreign financial institutions are required to report to the IRS certain information about foreign accounts held by U.S. taxpayers. Also included in the reporting requirements is any substantial ownership in a foreign entity by U.S. taxpayers.
U.S. citizens have to pay taxes on their worldwide income. If the aggregate value of your foreign accounts exceeds a certain floor, you have to report this on a special form called the Report of Foreign Bank and Financial Account (FBAR).
In addition, you may have to fill out Form 8938, Statement of Specified Foreign Financia
l Assets, which needs to be attached to annual income tax returns.
You may have to Form W-9, which asks U.S. citizens to provide their ID number and other personal information for tax purposes. The information goes to the IRS, which checks to see if the U.S. citizen with the foreign account has complied with his or her tax duties. If there is no signature on Form W-9, the bank can freeze the account.
You're wondering if you're eligible for the Offshore Voluntary Disclosure Program or the Streamlined Filing Compliance Procedure, which can help if you're behind in your reporting or filing. You can save money with these, but the procedures are complex and you need expert help.
The bottom line? If you have any overseas financial connections, it's better to be safe than sorry. Check out the KRS International Business page and then give us a call at 201.655.7411. We'll go over your full financial situation and banking history to make sure you're in full compliance. And if you're not, we'll help you take the next steps to catch up.