Millennials Are Changing Commercial Office Space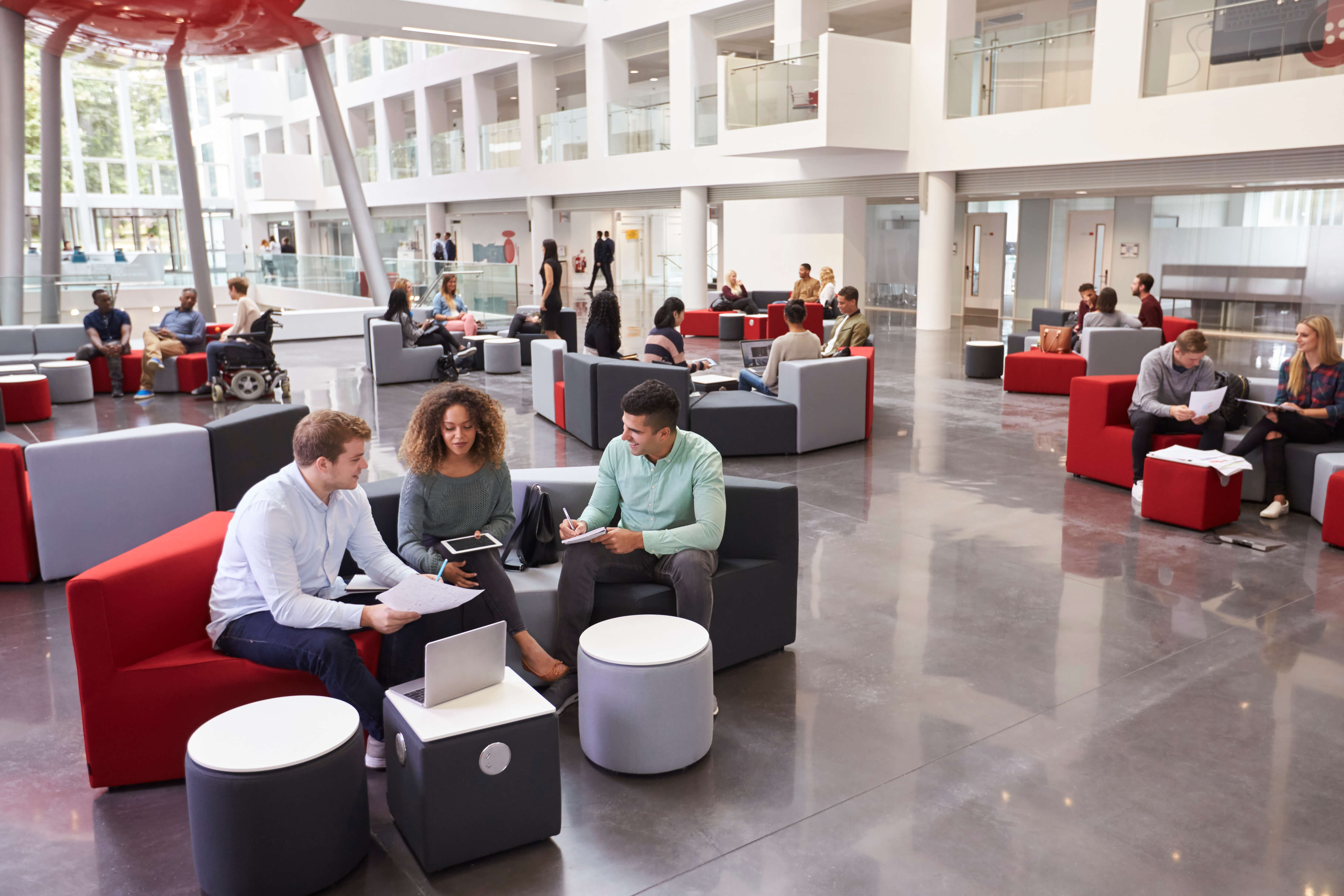 Wave goodbye to corner offices and cubicle farms and welcome to wide open spaces. Millennials are a generation accustomed to collaboration and opportunities for social interaction. As a result, they are changing how companies lease and design office space.
Millennials are typically considered individuals born between 1980 and 1995, making most of this generation under 35 years of age. According to a report published by the White House, 15 Economic Facts about Millennials (October 2014), this demographic makes up approximately one-third of the U.S. population.
This generation has many unique characteristics that shape how they work and what they want out of life. They are the first cohort who can't remember life before the Internet, and this is reflected in their attachment to technology. However, they value connection in the real world as well.
A Shift in Workplace Design
Millennials favor open floor plans and collaborative work spaces. They value flexibility and common areas that are set up for specific tasks rather than specific people. This changes the amount and type of space required by the companies for whom they work. In many cases, the ideal Millennial workplace includes fewer square feet per employee, as more shared spaces are adopted.
According to Randy Horning, senior broker associate with James E. Hanson Inc., average square footage required for commercial office space is on the decline to approximately 100 to 150 square feet per person.  This continues a downward trend from 200 to 250 square feet, which was already down from the 400 sq. ft. per person in prior years.
Enjoying the time spent at work is more important to Millennials, and they look for amenities in the workplace. This has led to the popularity of office perks such as coffee bars, outdoor spaces, game rooms and onsite daycare. Horning explains that because owners want people to spend time in the office, the space is becoming more amenity driven. Says Horning, "When amenities such as a large kitchen space are inside the building, it keeps employees at-hand and productive."
Sustainability Increases in Importance
Green design is another Millennial priority that is influencing commercial spaces. Natural light, sustainable materials and energy efficiency have grown in popularity, which is reflected by the push towards LEED Certification for new and existing work spaces.
According to a report published by the U.S. Green Building Council, over 675 million sq. ft. of U.S. real estate space became LEED certified in 2014, the largest area to be certified in a calendar year In 2015 an estimated 2,870 projects were certified, representing an additional 464 million sq. ft. of real estate.
Real estate features that include recycling collection, bike storage and even rainwater catchers will score points with Millennials, and can even translate into better health and productivity.
Shift to City Centers
Where companies choose to locate has also been heavily influenced by this generation. They prefer working near city centers – where commutes are short or non-existent – as well as convenient transit options. Millennials also favor easily accessible attractions, such as museums and dining.
The Takeaway
The future of office space may appear to be the end of cubicle farms, however there will be more work space flexibility and opportunities for Millennials and other groups to interact in the workplace than before. Companies will continue to adapt office environments as they seek to accommodate this generation.